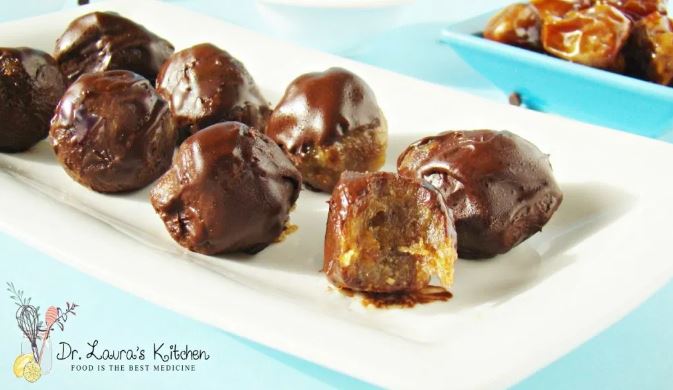 With only 5 ingredients, these Healty Chocolate Date Truffles are very fast and easy to make, not to mention melt-in-your-mouth delicious!
THESE CHOCOLATE DATE TRUFFLES ARE:
naturally sweetened with dates, which can help with constipation, anemia and intestinal disorders.
a good source of protein.
contain coconut flakes, which are full of healthy fat, support heart health, and aid in healthy weight loss.
These nutritious truffles are a much healthier snack then packaged chocolate bars, which are filled with refined sugar, artificial flavors, and preservatives. You can store them in the freezer and take one out whenever you need a quick snack.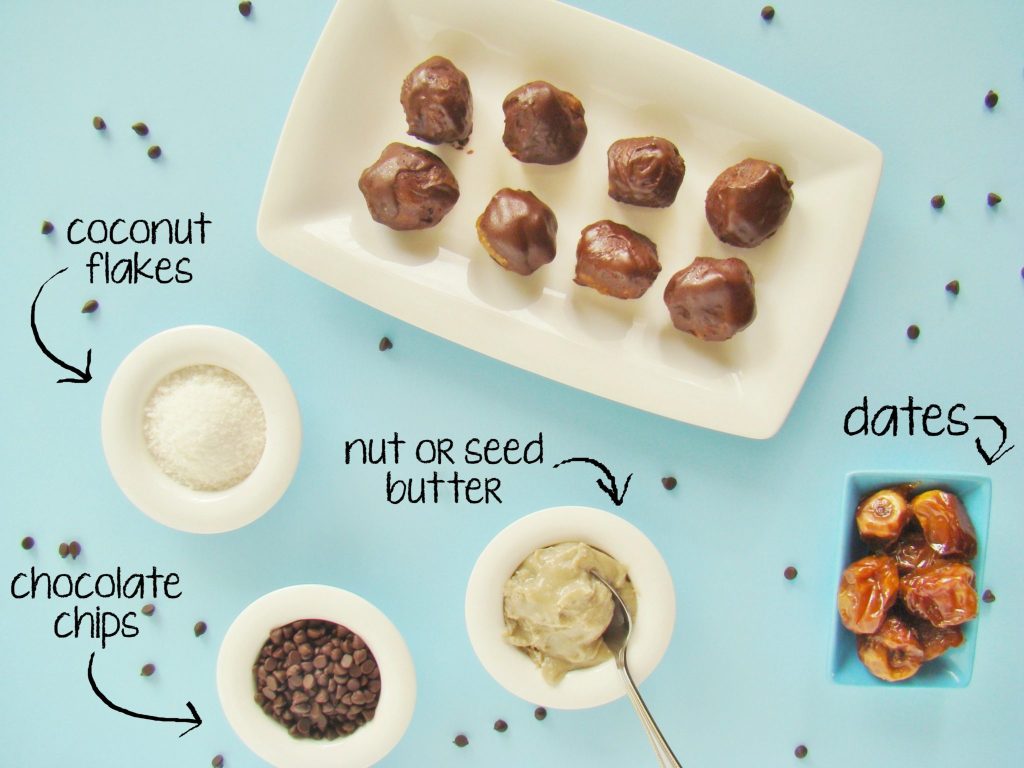 INGREDIENTS
2 cups dates pitted
1/3 cup coconut flakes unsweetened
4 tablespoons peanut butter, almond butter, or sunflower seed butter
For the chocolate glaze
4 tablespoons chocolate chips
1 tablespoon butter
INSTRUCTIONS
Combine the dates, coconut flakes, and nut butter in a food processor and blend until smooth. Add a little water if needed.
Shape the dough into small balls with your hands.
Place date balls in the freezer for 15 minutes.
Melt the chocolate chips and butter in a small bowl. Roll the date balls in this mixture.
Return the date balls to the fridge or freezer until the chocolate is set. Eat right away or store in the fridge or freezer. 
Recipe by Chef: Dr. Laura